Castheon, an ADDMAN Group company, was honored to host a distinguished guest this past week – Congresswoman Julia Brownley, who represents California's 26th District. A strong advocate for advanced manufacturing development, Congresswoman Brownley's visit was an exciting opportunity to showcase our newly expanded facility and highlight the groundbreaking work we do in metal 3D printing for both commercial space and the military defense sectors.
During her visit, Congresswoman Brownley was provided an in-depth tour of our state-of-the-art facility. The tour offered her with firsthand insight into the intricate processes of metal 3D printing, a cutting-edge technology that has revolutionized the field of advanced manufacturing. The congresswoman's keen interest in this innovative method underscores her commitment to fostering growth in sectors that hold immense potential for both economic and technological advancement.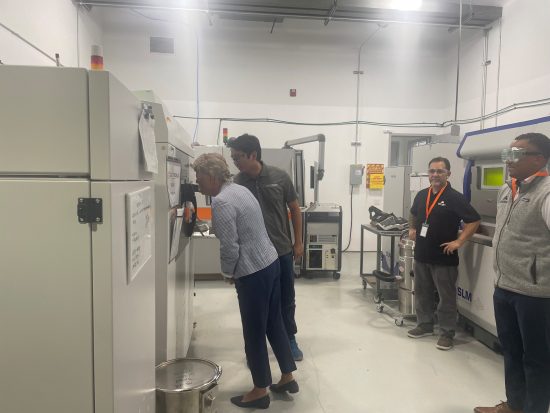 The visit also marked a significant stride in the ongoing partnership between Castheon and Congresswoman Brownley. Our expansion efforts have brought forth an array of high-value jobs and relocations, enriching the local economy and driving technological progress. The congresswoman's support of our work through her understanding of our operations further solidifies our shared commitment to propelling advanced manufacturing into a new era.
Metal 3D printing, the cornerstone of Castheon's operations, remains a focal point of our contributions to the advanced manufacturing landscape. The congresswoman's firsthand experience at Castheon with this technology emphasizes its potential to reshape industries and redefine what is achievable in the world of manufacturing.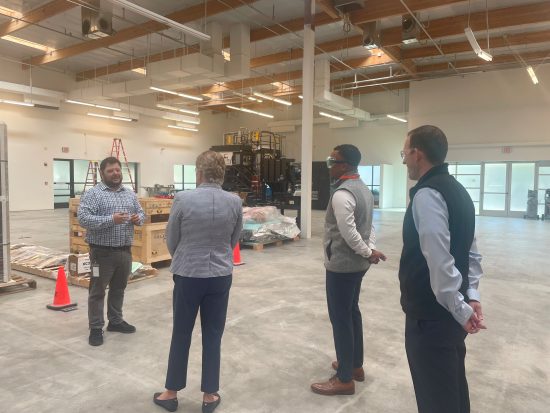 Our work with Congresswoman Brownley serves as a model of public-private partnership. As we continue to push the boundaries of innovation, we are confident that our efforts will not only yield groundbreaking advancements in technology but also contribute to the economic growth and prosperity of California's 26th Congressional District.
In the spirit of progress and community engagement, Castheon remains dedicated to pioneering cutting-edge technologies, fostering local talent, and building bridges between industry and government. With the support of local government and our shared vision, the future of advanced manufacturing and hypersonic research holds limitless potential for both our company and the communities we proudly serve.