Bill Braune: The Architect of Progress at Dinsmore & ADDMAN
Bill Braune's story at ADDMAN Group's Dinsmore reflects the quintessence of American innovation. His career, characterized by strategic insight, began with a hands-on role as a parts finisher. With a voracious appetite for knowledge, he quickly mastered urethane casting, silicone molds, and CAD modeling. These skills propelled him to leadership, overseeing quality assurance and logistics as a production manager.
In 2016, Bill's collaborative efforts with Carbon 3D marked a significant leap in material possibilities for the industry, showcasing his prowess in pioneering new systems. Recognition of his expertise came with the AMUG DINO Award in 2013, honoring his educational contributions to Additive Manufacturing (AM).
Bill's innovative acumen garnered him accolades at AMUG, with a first win in Advanced Finishings in 2019, first place again in 2022, and second place in 2023. His work, especially on the Mars Attached project, highlighted his and his team's proficiency in finishing techniques.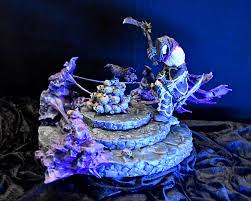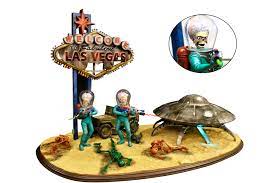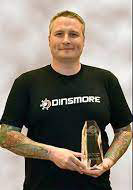 2019 marked a new chapter as Bill transitioned to the West Coast, bolstering Dinsmore's structure and enhancing the team's capabilities in additive groups. His solution-centric philosophy extends beyond delivery, focusing on precise, tailored solutions fueled by a team's unparalleled commitment.
Beyond Dinsmore, Bill's passions include athletics, freshwater fishing, and culinary explorations with his spouse, mirroring his professional appreciation for blending tradition with innovation.
Bill's vision is one of perpetual curiosity and dedication. The introduction of Carbon technology was a milestone that expanded material horizons, but for Bill, the true reward is witnessing his team's growth and the successful transmission of his knowledge.
Bill Braune stands as a testament to the relentless pursuit of excellence and innovation at ADDMAN and Dinsmore, embodying the aspirations of industry leaders and the company's commitment to pioneering advancements.